Our job in these updates is to be as transparent as possible. This weeks is one that proves that point.
We are testing the products with the early release of the software and there are issues in the integration. First, the way to install the software needs to unscrew and completely open the router and plug in the PCB board to a computer.
Here is a chat with the software engineer discussing with our hardware team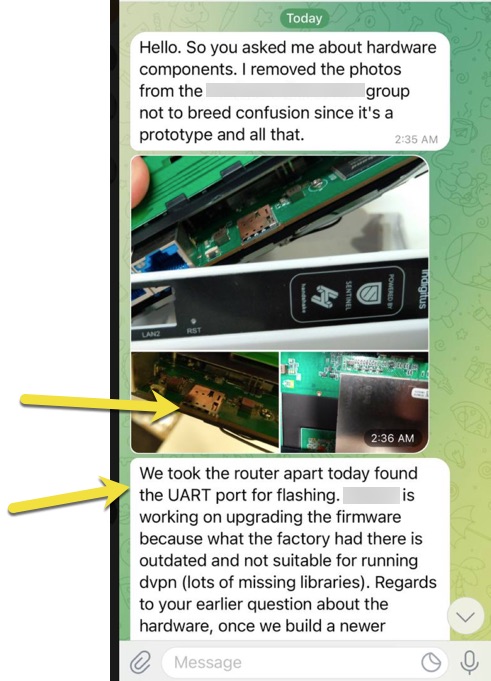 ---
It is a delicate process and we worry that if we ship these units and ask the user to open the router and take out the PCB, there is a high chance that a wire or a cable can be disconnected and the unit is "bricked".
Who then would be responsible for that if it were to break? This is why manufacturers state that if you open up a unit, you break the warranty. Yet we wanted to offer ambassadors the opportunity to get the units without waiting for us to install the software.
Here is the boards finishing aging testing on Friday Aug 20, 2021, with assembly ready to start.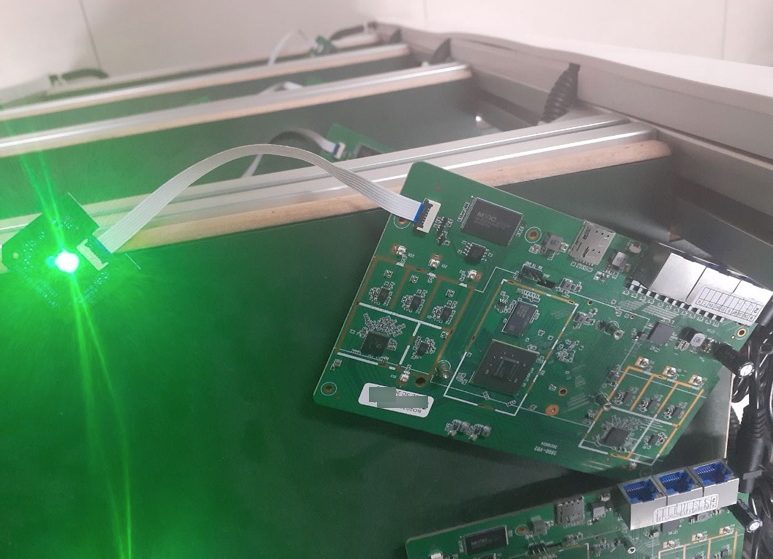 ---
But at this point, we are leaning towards not shipping without software installed. We held the final assembly at the factory in order to confirm if the software can be installed on the PCB boards before the units are screwed together.
As we know this is a let down for our excited ambassadors, we are working on more ways they can participate in the early programs. That will be discussed in the ambassador only discord group. If you did not get the email invite and are an ambassador, please let us know.
We are preparing for a large scale production - and these early units and setting things up correctly is fundamental in that success. Doing it fast but in low quality is not our strategy. We are working on quality and scale and long term.
---