Happy Thanksgiving - We Are Thankful For The Community, the Sentinel protocol for your support and patience.
---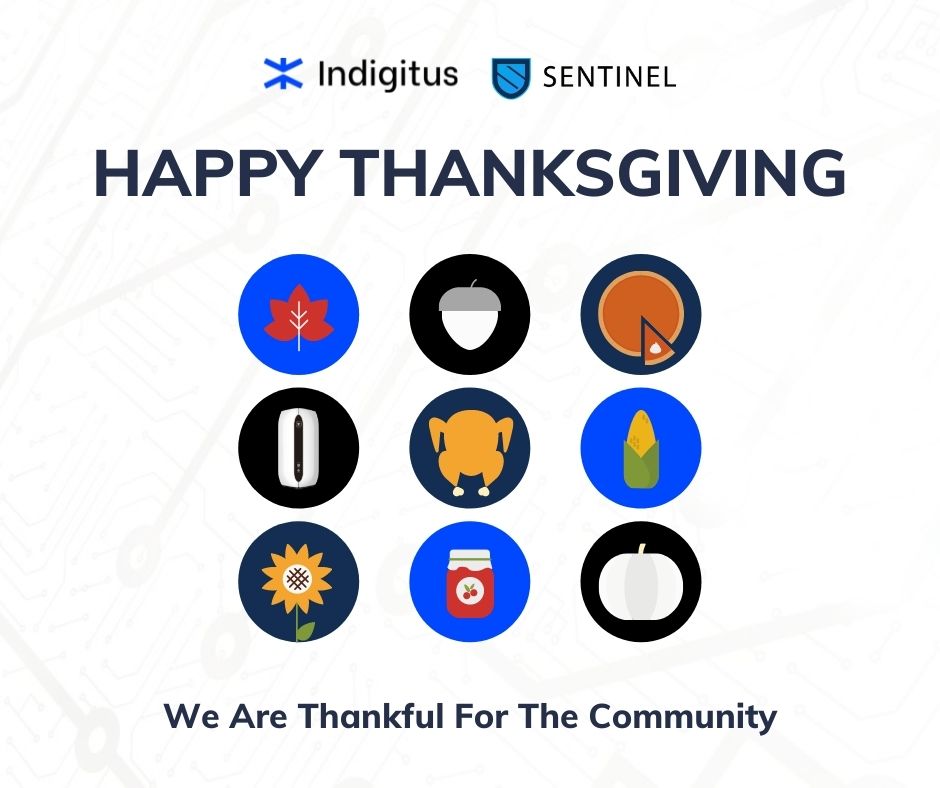 ---
And especially - the developers, security experts, and engineers involved at Indigitus who have done the big requirements for this motto ~~~~>
Users Are Our Top Priority,
and Massive Strides Have Been Taken For Growing Indigitus to Scale on Sentinel

We will be rolling out and have an AMA for Indigitus Ambassadors, on the ambassador only, on discord:
Thursday, December 2, 2021 at 8pm EST (New York)
[for those in Asia / China that is Friday December 3 at 9am GMT+8]
Discuss product and collect feedback

Engaging Our Indigitus Ambassadors For Test Net Exercises and program

NFT where we are and where we want to go

Questions and  answers
---
From there, more public announcements will come to the wider community. 
Enjoy the Thanksgiving holiday, and we all need to be thankful for the opportunity we have.
---