As we prepare for launch, many have asked why we are working on the Cosmos blockchain ecosystem instead of Ethereum or other Ethereum blockchain alternatives?
The team at Indigitus first became aware of Cosmos as it was researching the possibility of investing in the Sentinel DVPN protocol and took part in the main net conversion earlier this year.
It can best be experienced in comparing that exact experience above. Buying on Uniswap (the old token of Sentinel) and the pain of the gas fees and speed, to then convert the token into the Cosmos-based DVPN was like night and day. Speed, cost, and overall user experience.
Once going down that rabbit hole of Cosmos, most never look back. Indigitus included.
Finding yourself down one Cosmos-based token, in this case Sentinel, leads you into the whole expanding ecosystem of Cosmos and the ease of use between blockchains.
---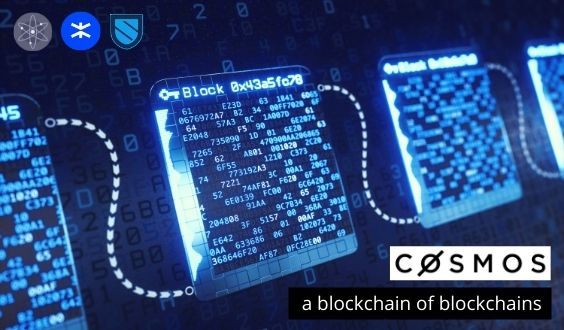 ---
In essence, that is what Cosmos is; a blockchain of blockchains.
Once in the ecosystem with any of its blockchain tokens (DVPN, ATOM, AKT), you can easily swap and take part in the others. Which leads to the breakthrough development of IBC or Inter-blockchain communication.
This has created amazing new DEXs (decentralized exchanges) such as Osmosis and Sifchain, allowing easy, frictionless swapping of tokens for pennies.
This is not only for trading, but also for interoperability. Let's go back to the Sentinel DVPN token which is what we are building Indigitus on.
Using IBC, one can start to use various blockchains (that are connected to this IBC protocol) to convert one token for another. So if you want to buy bandwidth on Sentinel DVPN and you are using Akash decentralized compute and hosting, you can have these 2 blockchains collaborate with each other.
We are just at the beginning stages of the power of IBC, with one really amazing piece coming soon. The Terra (LUNA) ecosystem is coming onboard shortly. This will be a stable coin within the Cosmos ecosystem, allowing transactions to be pegged to a US dollar value.
Imagine paying for your DVPN decentralized bandwidth or your Akash AKT decentralized compute with "US dollars" and not needing to take a risk in the cryptocurrency price fluctuations.
Cosmos is a No Hype Community of BUILDERS
As creators and builders ourselves here at Indigitus, we are tired of seeing shit coins and meme coins being pumped up to the top of the Coingecko charts. We are tired of the centralized exchanges charging boatloads of VC-backed dollars from centralized blockchain projects to pump their bags.
If you are on our wavelength, Cosmos is on the opposite spectrum from the above. Almost too extreme of builders and creators with limited exchanges and limited memes and hype on Crypto Twitter. 
These projects are functioning blockchains with real users and real usage. It is made by top engineers and with their relentless building, we are witnessing the creation of a flywheel that cannot be ignored by the masses for much longer.
If you want examples, take a look and try it for yourself:
Sentinel.co – the protocol Indigitus is building on. Decentralized bandwidth with mobile apps with over 6,000 positive reviews on Google play. An additional bonus for building on Sentinel is it natively supports HNS (Handshake.org) TLD domains. We will dive deeper into Handshake in future blog posts, but essentially it is domain names on the decentralized internet. 
Akash.network – a functioning decentralized computer and storage on their blockchain.
Osmosis.zone – a super smooth and slick DEX on cosmos with an addictive reward system.
Sifchain.finance – a cross-network (Ethereum + Cosmos) DEX allowing you to buy/sell ETH and almost 100 coins across the cryptosphere.
Junochain.com (test net for time being) – a true ecosystem contender for NFTs, built on Cosmos and leveraging IBC. Marketplaces and DEXes are already underway.
Indigitus Is Confident To Build On Cosmos and with Sentinel
To recap, we are crystal clear on the decision to build on Cosmos (ATOM) as it allows BUILDERS and creators to have the freedom and independence to build their own level 1 blockchain, while easily connecting and communicating to other blockchains in that ecosystem.
We do not think there is one blockchain to rule the whole cryptosphere. We believe each blockchain has its own specific focuses and values, and having the ability to connect and communicate with other blockchains is the clear future.
Hey, maybe we're wrong and every transaction in the world should go through Bitcoin or Ethereum. However, the numbers show that it does not scale (in speed and transaction cost/gas). Allowing each type of transaction to happen on its own blockchain, and then communicate to other focused and dedicated blockchains is the way.
---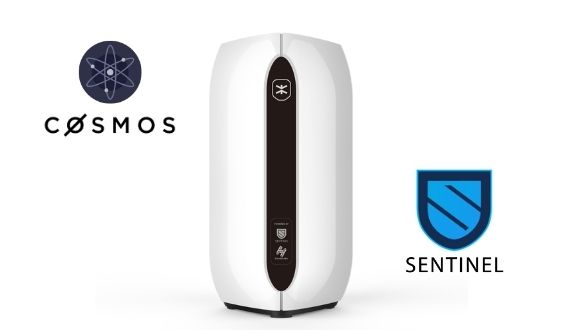 A Sneak Peak Into The Future of Indigitus
As Indigitus grows, we look forward to building hardware that can leverage this IBC and Cosmos ecosystem, allowing users of our hardware to connect multiple blockchains and tap into the buy/sell (client/node) power of each.
Imagine a world where you, from the comfort of your own home, can run your own internet service provider and have all of this controlled from a device you have supported by the growing and amazing community at Indigitus. 
Bandwidth / VPN (Sentinel) is the first step and we look forward to announcing our launch soon.
If  you'd like to join the community and get email updates – be sure to sign up for our launch list at https://indigitus.com/launch. Let's unleash the internet together, leveraging Cosmos, IBC, and Sentinel.